---
Stuffs

What's new, trendy or just plain cool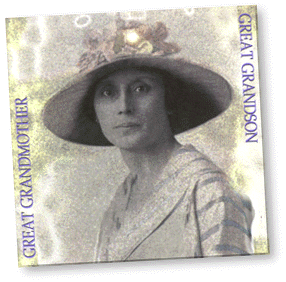 Kapono Beamer's new album.
---
Leave it to the Beamers
to make beautiful music together

By John Berger... Special to the Star-Bulletin
---
Great Grandmother, Great Grandson: Kapono Beamer (Onopak CD136)
---
KAPONO Beamer honors his great grandmother, Helen Desha Beamer, with one of the year's most significant Hawaiian albums, released today.
Helen Desha Beamer was one of the most prominent Hawaiian songwriters of the first half of the 20th century. Her great grandson is a multiple Hoku Award winner poised to take the Beamer family musical legacy past the millennium.
Leave it to Kapono to present his great-grandmother's songs in a fresh and original way as soothing acoustic instrumentals. He's a talented and imaginative guitarist, and his arrangements here are uncluttered but never simple. They're beautiful new vistas of beloved old island melodies.
Guitarist Beamer uses other instruments sparingly, to add texture without marring the acoustic ambiance. He adds Hawaiian nose flute on "Mahai'ula" and utilizes John Kolivas' acoustic bass on "Ke Ali'i Hulu Mamo." No other instruments are used and none are necessary. The beauty of the music requires no synthetic add-ons.
Alternative versions of "Kimo Hula" underscore Beamer's imagination as guitarist and arranger.
Beamer explains his approach to the music in the liner notes. Although there are no lyrics here to translate, he includes brief accounts of the story behind each song. For example, Helen Desha Beamer wrote "Kawohikukapulani" for her daughter, Elizabeth Kawohikukapulani "Baby" Beamer on the occasion of Elizabeth's marriage to Charles Dahlberg in 1941.
Jon de Mello's imaginative artwork adds further in appreciating these beautiful recordings.
---
For more information on the music of
Helen Desha Beamer, see "The Songs of Helen Desha Beamer," edited by
Marmionett M. Ka'aihue, Abigail K. Kawananakoa Foundation, 1991.





Reprinted with Permission

© 1998 Honolulu Star-Bulletin
http://starbulletin.com