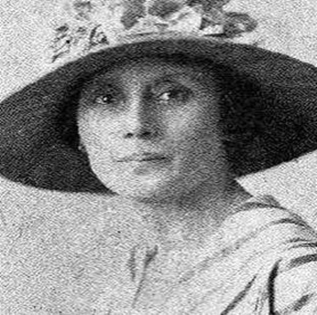 Helen Kapuailohia Desha Beamer
Helen Kapuailohia Desha Beamer was born in Honolulu, Hawaii September 8, 1882, the eldest daughter of Isabella Hale'ala and George Langhern Desha. She was in the third graduating high school class of the Kamehameha School for Girls. Her interest in music started at a very young age and she became an accomplished musician, singer and composer. Helen had a most beautiful voice, being gifted with a high, clear soprano of a coloratura range. She made several recordings for Columbia Records which included the first commercial recording of "Ke Kali Nei Au" (The Hawaiian Wedding Song) with Sam Kapu. While visiting Halehuki, Helen's contemporary - the famed composer Charles E. King, was playing his new song. "Beautiful Kahana". He had written a violin obligato in the accompaniment and Helen said "that is so beautiful, it should be sung." She sang the obligato to his baritone melody and so it is sung today.
She taught herself music notation by copying reams of piano and vocal music. Because of her fluency in the Hawaiian language, her lyrics create such vivid pictures of the places and people in her songs, it is as though you are there in that time. She taught the hula and shared her knowledge of things Hawaiian with family and friends. Most of all she shared her music and her love.
She was married to Peter Carl Beamer in Hilo, where they raised five children: Milton Ho'olulu, Francis Keali'inohopono, Harriett Kekahiliokalani Leilehua, Peter Carl Kaleika'apunihonua, Helen Elizabeth Kawohikukapulani "Baby" - all of whom became talented musicians, singers, composers and dancers.
She was a Past Worth Matron of Hawai'i Chapter No. 1, Order of the Eastern Star, and a member of the Daughters of the Nile, both fraternal organizations. She was a charter member of the Ka'ahumanu Society chapter in Hilo and served as its first secretary. Helen belonged to various civic and community groups and was an organist at Haile Church in Hilo.
...from the book "Songs of Helen Desha Beamer" Copyright 1991 Marmionett M. Ka'aihue
Kapono is Helen's great-grandson.